Faculty/Staff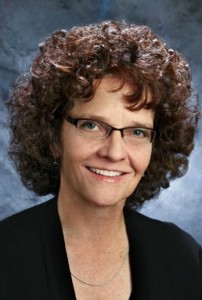 Margaret Otto, LSCSW
Co-Founder and Director of the KC Center
Margaret Otto, LSCSW received an undergraduate degree in Sociology from Bethany College, Bethany, West Virginia and a master's in Social Work from Washington University, St. Louis, Missouri. She is clinically licensed in both Kansas and Missouri.
Her career began as a non-medical professional in hospital, nursing home and home health settings including being the Director of Social Services in the home health setting. From health care she moved into the community mental health arena and established a BFST full time private practice in 1988 which has continued until today. For four years she taught family practice residents about how families work. Her postgraduate education began at the Menninger Family Therapy training program. From there she trained at the Bowen Center for the Study of the Family where participation involved postgraduate seminars, research seminar and the National network. She has been studying and applying Bowen family systems theory for over 25 years which includes studying under Murray Bowen, MD and Michael Kerr, MD.
In 1996 she co-founded and became the Director of the KC Center. Under her leadership, a federal grant was achieved to study families and educational programs were developed to meet the mission of the KC Center.
BFST was utilized to design the research on Low-income unwed expectant or new parents.
Margaret is a national and regional presenter on families with particular interest in clinical applications, remission, and theoretical concepts. She carries local and national responsibility for the leadership of the KC Center in representing Bowen family systems theory. She is a faculty member for the Education & Training Series and Program Director for the Webcast Series, the Heartland Conference and the Annual Summer Conference. She is also on the Board of the Bowen Theory Academy.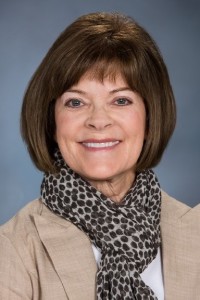 Kathy Riordan, LSCSW, LCMFT
Co-founder of the KC Center, Faculty Coordinator of the Postgraduate Education & Training Series
Kathleen Riordan has an undergraduate degree in education with minors in social studies and economics and master's degree in social work. She's a licensed Clinical Social Worker and Marriage and Family Therapist. She began formal training in Bowen family systems theory at Menninger KC and went on to train at the Georgetown Family Center, now known as the Bowen Center, in Washington, DC.
Before going into private practice, Kathleen worked in a variety of settings, including public education, church agencies, family court and mental health. She was Director of a four-year Juvenile Justice demonstration grant focused on stemming juvenile recidivism. Bowen theory was utilized in the work with families and adolescent offenders to realize a most significant drop in the rate of recidivism.
Bowen theory was utilized in the work with families and adolescent offenders to realize a most significant drop in the rate of recidivism.
Other areas of interest and research include a fourteen-year study of second generation leaders in family-owned businesses and twenty years of work with engaged couples. She's presented at theoretical meetings locally and nationally and has two articles published in the Journal Family Systems.
Kathleen is co-founder of the KC Center for Family Systems and served as Associate Director for many years. She convened the Open Classroom conference and a Postgraduate Seminar associated with the KC Center. She continues to serve as Faculty Coordinator for the Postgraduate Education & Training Series, and maintains a private practice in Prairie Village, KS.